Divorce Lawyer
A divorce law firm dedicated to our clients' needs, and fiercely loyal in protecting those needs.
Schedule a Consultation
Click below to schedule your appointment.
Stephan Law Firm has the experience and passion to resolve the most difficult family law cases. We are able to handle sensitive and emotionally-charged contested divorce and custody cases with professionalism and compassion. We care about our clients and are fiercely loyal to them. We will be relentless in protecting your children, and work diligently toward optimal resolutions.
Honest, Upfront Counsel
We fully understand what is at stake in a divorce, and we know what is legally possible and financially practical to request or demand. We will give an honest appraisal of your situation, explain your options, and prepare you for the fight ahead. We will be your advocate, and work with you toward the best possible solution for your specific situation.
What we will never do, is spend our time and your money going after demands that we know will never be granted. We'll never promise you something that we know cannot materialize. We respect our clients, and will never be anything but upfront and honest with you.
Relentless Protection for Your Children
We've seen how divorce affects children, so this is personal to us. We will fiercely defend the rights of your children and ensure that they are never treated as bargaining chips in your divorce. We will guide you throughout the custody dispute and work toward an optimal resolution that is in your children's best interest.
Practice Areas
Contested Divorce
Custody Disputes
Guardianships
Visitation
Child Support
Parenting Issues
Maintenance
Property Allocation
Pension Dividends
Qualified Domestic Relation Order (QDRO)
Areas We Service
The divorce attorneys at Stephan Law Firm proudly serve Madison County, Jersey County, and St. Clair County. This includes communities such as Alton, Edwardsville, Jerseyville, Maryville, Troy, Collinsville, Granite City, Wood River, Godfrey, Bethalto, Belleville, Fairview, O'Fallon, Swansea, and Grafton.
Never did I ever guess I would need a lawyer. The time came though, and my wife and I needed legal help fast.
We decided to call around and found a lawyer who was willing to listen. Kelly Stephan listened to our problem and promised to help.  We had a very challenging case, but both of them were there for every step of the way. They used their knowledge and experience to help us win an impossible outcome.  The communication was great between us and them, we never had to wonder "what happens next."
They really came through for us when nobody else could help us, and we are forever grateful to them both and their staff for being so supportive.  We don't ever plan on needing a lawyer again, but if we did I would contact Kelly right away.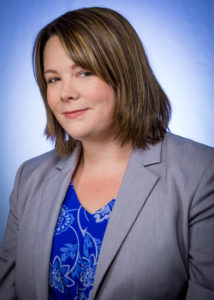 Kelly Stephan
For over 10 years Kelly has practiced throughout Southern Illinois in the areas of Family, Criminal, Probate and General Litigation; helping clients with such matters as divorce, paternity, guardianship, DUIs, misdemeanors and traffic. 
Alton
Stephan Law – Alton
524 Washington Ave
Alton, IL 62002
Get the answers you deserve. Contact Sholar Stephan Law.
You go thru life hoping that if and when you do "need" an attorney, the circumstances are not a tragedy in one way or the other, however, "Life Happens" and we all make mistakes!
I can't begin to put into words how helpful you were to me. The compassion and genuine concern you showed me, it was as though you had known me for years, on the contrary we just met. My outcome was Above and Beyond my expectations and your knowledge of the law and your professionalism deserves the Thank You of All Thank Yous! I've already recommended you to my family, which speaks volumes!
Your Client Forever, D.L.R.
I had the pleasure of working with Kelly Stephan regarding my custody/visitation case and was very happy with the thoroughness and timely manner that was expressed. I would definitely recommend her to anyone who needs a great lawyer that leaves you worry free.
I would like to thank you for representing me in my child custody case. I feel you were very professional and handled my case in a timely manner. I appreciate your honesty and attention to detail all while keeping me informed as the process moved along. You were there to answer all of my questions and concerns which led me to continue my pursuit of my rights as a father.
M.K.